Cyndi Rozinka - President of Sunshine Hospitality

Cyndi Rozinka brings a wealth of experience, knowledge and expertise to her customers. By combining these qualities she brings environmentally friendly supplies and services to the lodging industry.
There are many reasons someone chooses to go "green". Making a conscious choice is really all that matters, Cyndi's reasons are personal; reduce her footprint for the little ones walking behind us.
With her more than 18 years of firsthand experience in hotels, being first on phones to moving your products out the door she understands what you need to make your business work. Building a relationship to understand your needs is her goal. Cyndi has come to understand making a "green" choice is based on the principle that it is better for the environment and is morally responsible. Once this is realized, we can explore the hidden benefits in proper marketing, cost savings, improving the quality of products you provide your guest, more importantly the direct impact on the health of your family, staff and our environment.
"We all have a moment in life when we realize we must do something to make a real difference". Sunshine Hospitality was born in 2010 when Cyndi was inspired and encouraged by her family and friends to realize the depth of her potential and explore her dreams. Building relationships is the foundation for growing her business; her goal is to bring more value and better choices to her customers.
Today, Cyndi lives in Southern California and has the pleasure of building relationships while researching and creating quality and environmentally friendly products and services for the hospitality industry.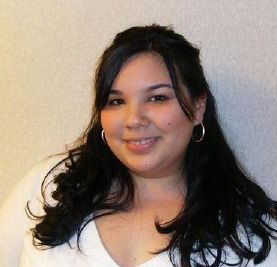 Lila Bear - Vice President of Operations
A native of Northern California, Lila Bear grew up surrounded by family and friends in the hospitality industry. Deciding to make a career in hotels was a natural fit. Before coming to work for Sunshine Hospitality, Lila's experience includes working with boutique hotels in the Bay Area as a front desk clerk, customer service representative for Auto Clerk, and volunteering for Hotels That Help. Wrestling with what direction she would go, when the opportunity to be a part of the staff for Sunshine Hospitality came about it clicked. Sunshine Hospitality allows Lila to explore her passion and life goal of making the world a better place for future generations and work in the industry she enjoys. Lila's experience in Hotels and as a vendor allows her to tailor to the needs and wants of clients regarding products. "Being 'green' makes a difference in the world, your guests and staff will appreciate how environmentally conscious you are."
Lila has an associate's degree in liberal arts with an emphasis in humanities from Contra Costa Community College and a graduate of California State University, East Bay, with a degree in communication with a public, professional and organizational communication option. Lila brings a lifetime of knowledge in the hotel industry and welcomes the opportunity to learn more.